Other Brands
Louis Vuitton Cour Marly Bag in PM Size
Whenever I look at the new Louis Vuitton Cour Marly Bag, I can't stop thinking about the City Steamer One Handle Bag. Perhaps it's because of the color or the shape that's quite similar. Or perhaps it's the studs and the hardware that makes me think they're somehow related. The Cour Marly Bag is introduced for the Fall Winter 2017 Collection and we think you will love it.
The Design
Louis Vuitton Cour Marly Bag in MM Size
Inspired by the Parisian elegance, the Courly Marly Bag is a two bag in one. Similar to the Capucines Bag, the flap can be positioned inside or outside, which can create a different look. The flap reminds me of the One Handle Bag, which is also made with a leather strap in the center.
The bag has a triangle shape when observed from the side. The front comes with the house's signature S-lock. There is a key attached to the decorative chain on the side, which is attached to the side handle. This key can be used to open the S-Lock.
The Cour Marly Bag is anything but minimalistic. It's elegant but also urban, the bottom is designed with little studs and the back is made with a zipped pocket for instant access to your necessities.
You can carry this bag in numerous of ways – grab the handles and tote it, or use the detachable strap for shoulder carry. The shoulder strap is short and might not be able to carry cross body. Furthermore, this bag is made from calfskin with calfskin lining.
The Interior
Because of the practical look and the spacious interior, this bag can be carried everyday. The interior comes with a large main compartment and a double pocket.
The Sizes And Prices
This bag comes in two sizes:
Louis Vuitton Courly Marly PM Bag (Long)
Size: 9' x 11' x 4.7' (L x H x W) inches
Price: $4600 USD, €3100 euro, £2890 GBP, $5250 CAD, $32000 HKD, ¥29400 CNY, $5500 AUD, ¥513000 JPY
Louis Vuitton Courly Marly MM Bag
Size: 12.9' x 10.6' x 6.3' (L x H x W) inches
Prices: $4850 USD, €3400 euro, £3150 GBP, $5800 CAD, $35000 HKD, ¥32500 CNY, $6050 AUD, ¥540000 JPY
More Images And Colors
Other Brands
Aneta Pajak graces the pages of Harper's Bazaar Australia's September 2017 issue. Posing in a desert setting, the Polish beauty wears statement looks from the fall collections. Photographed by Max Doyle and styled by Naomi Smith, Aneta charms in the designs of Coach, Prada, Alexander McQueen and more. From embroidered gowns to faux fur coats, the blonde shines in each look.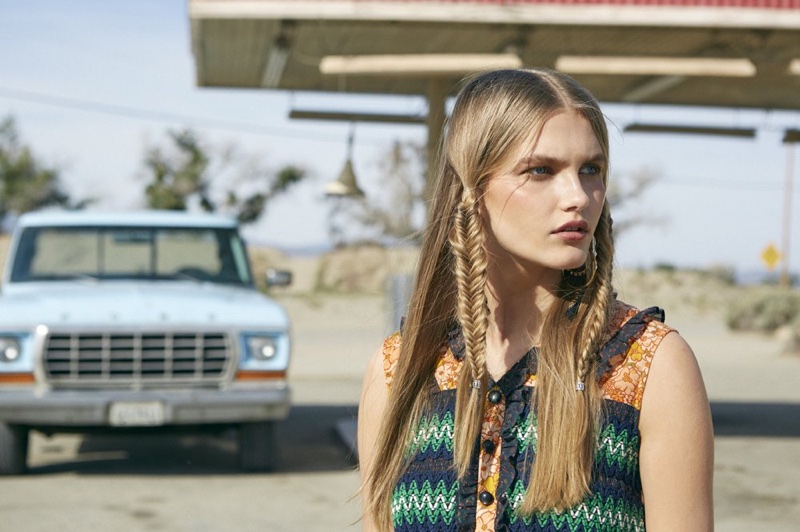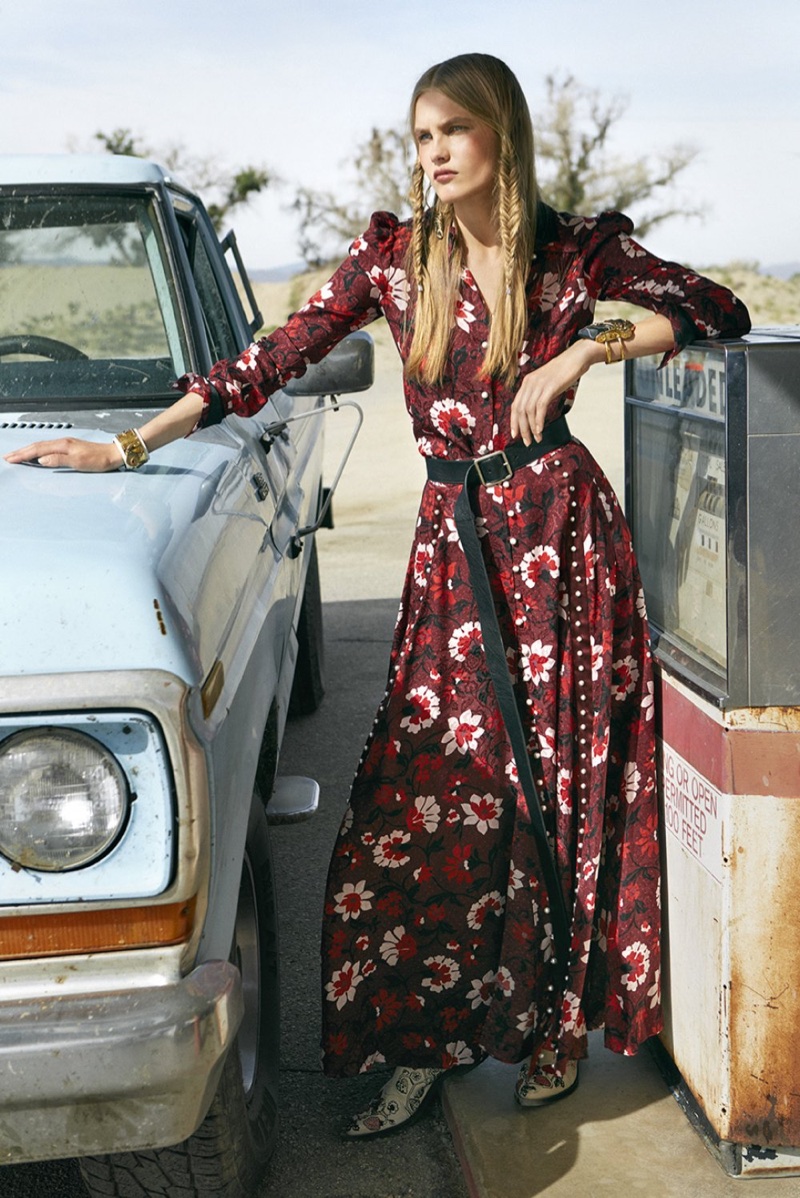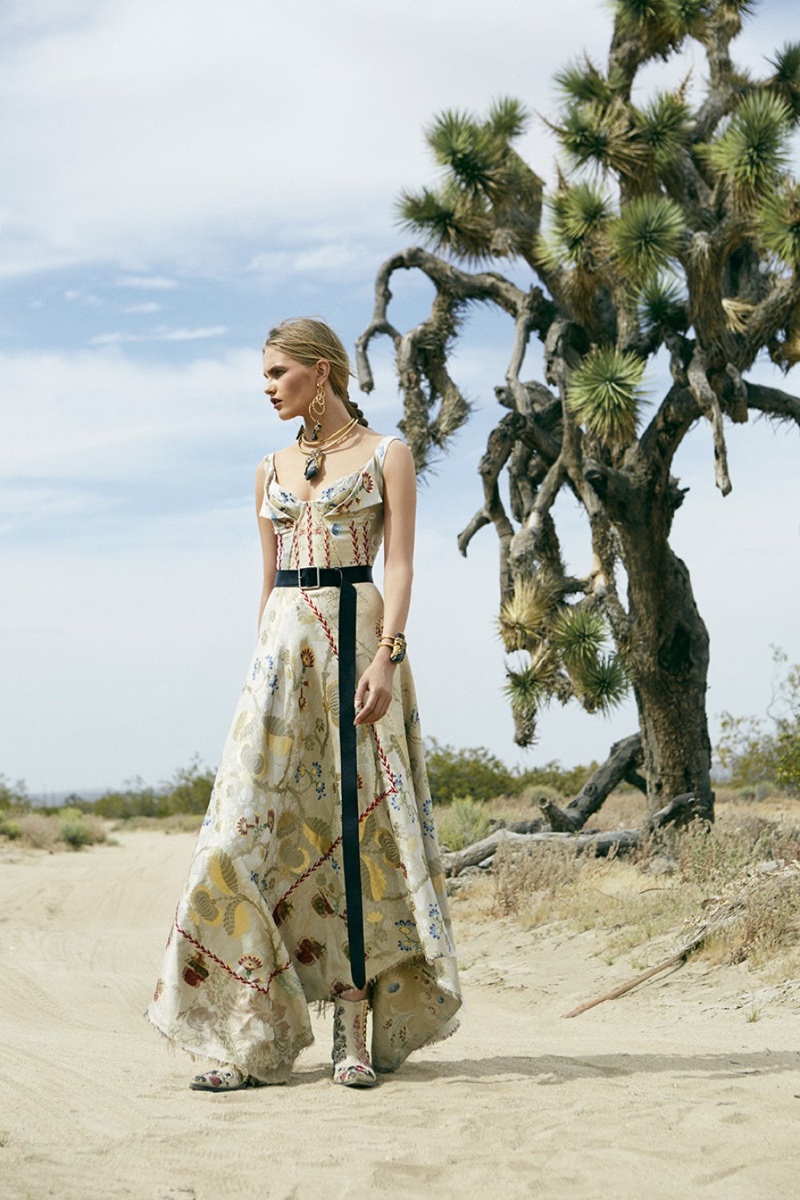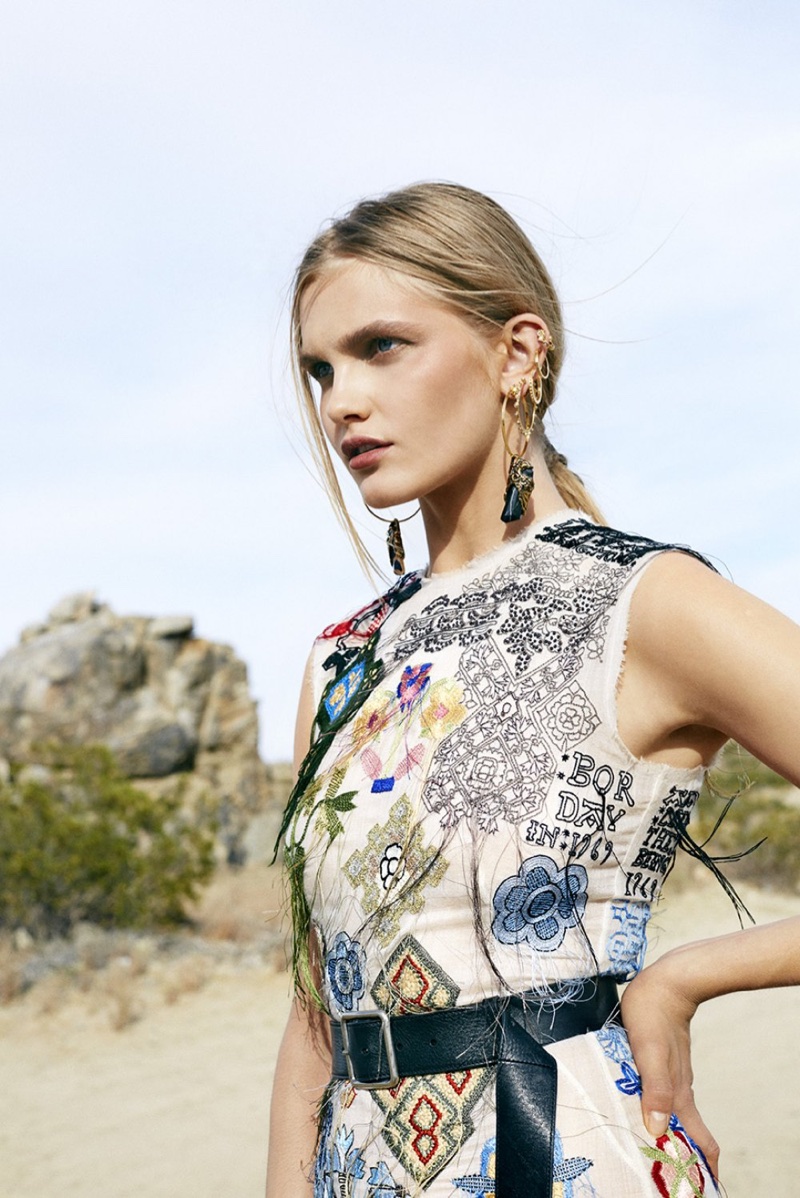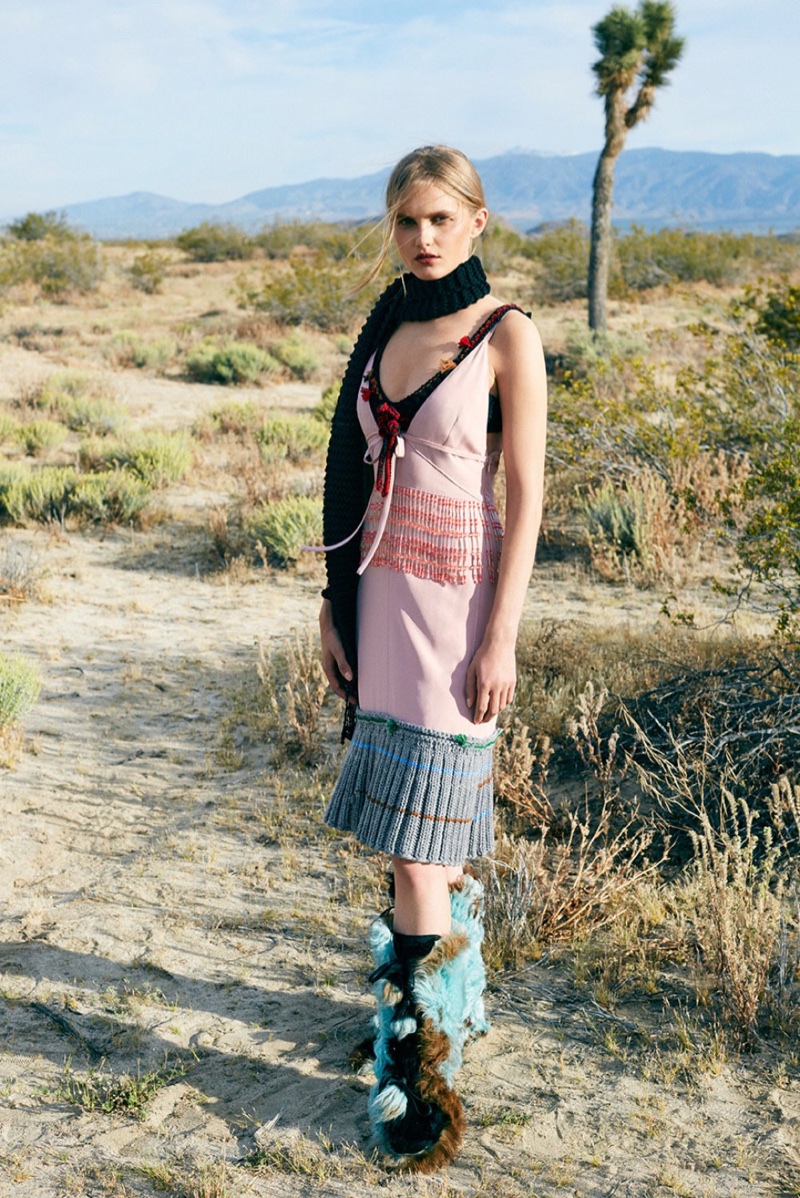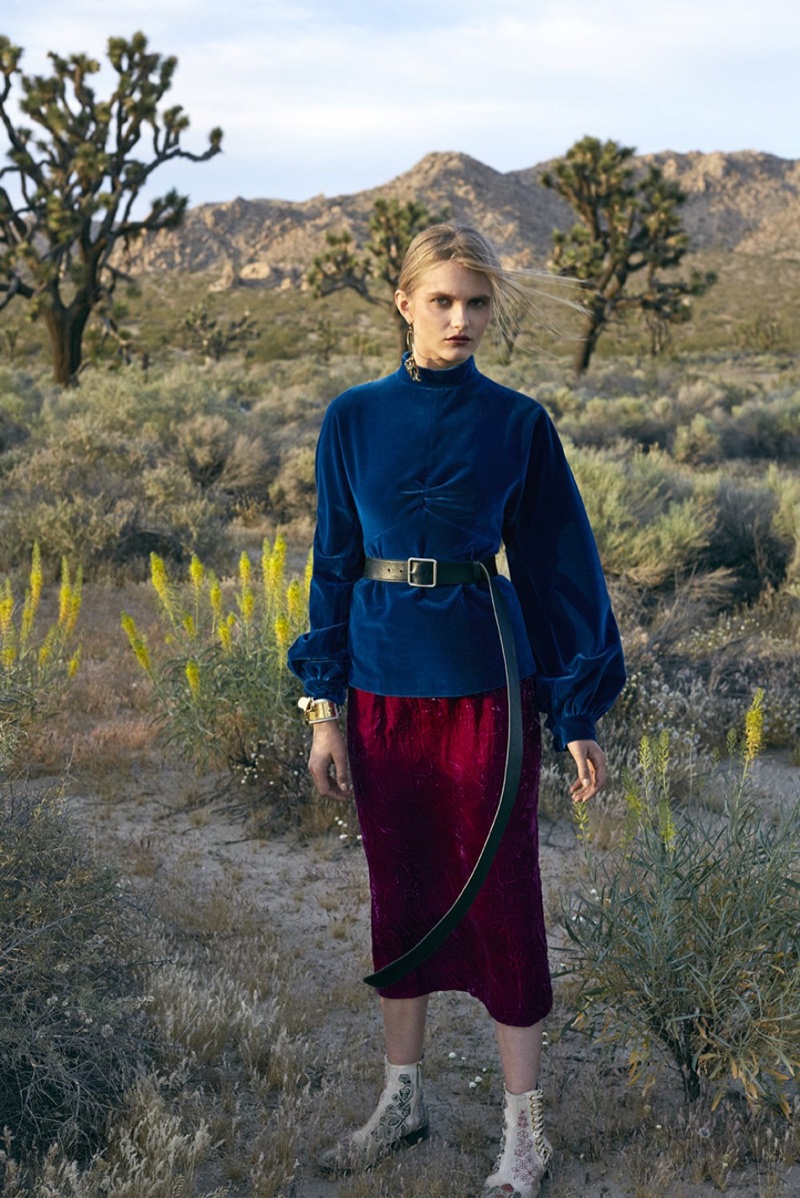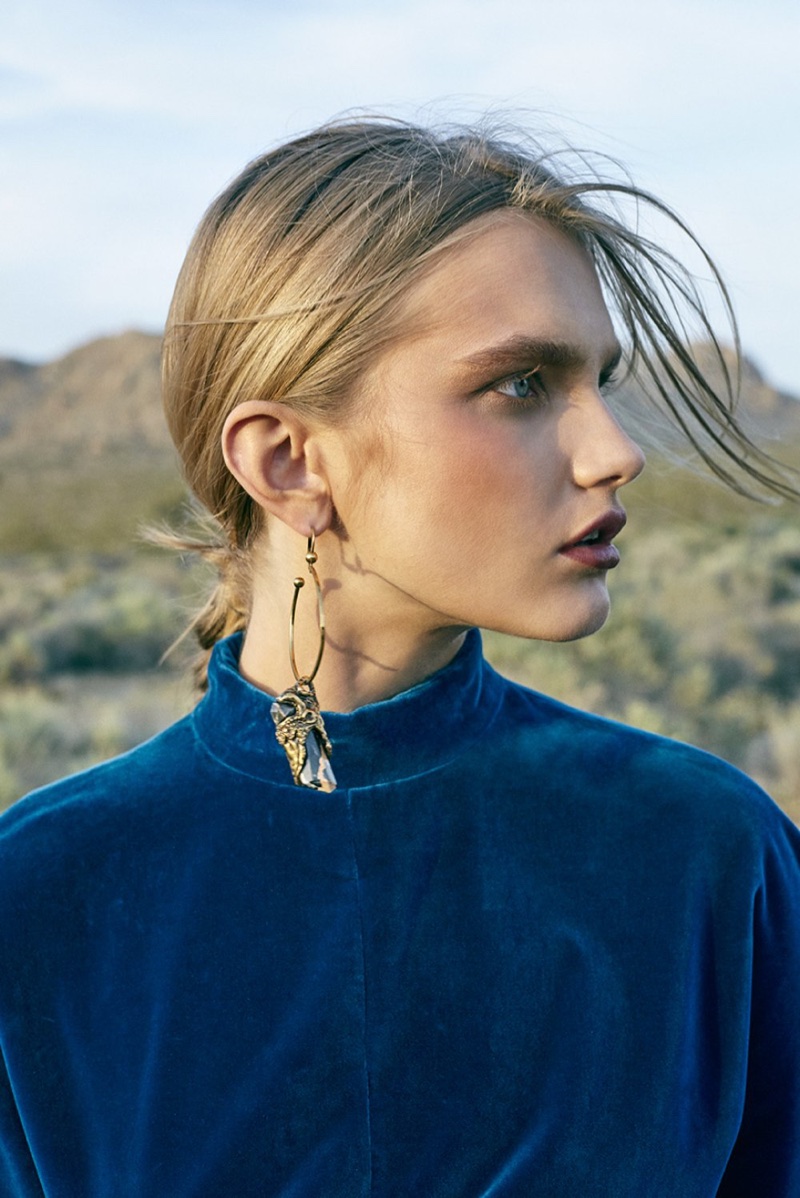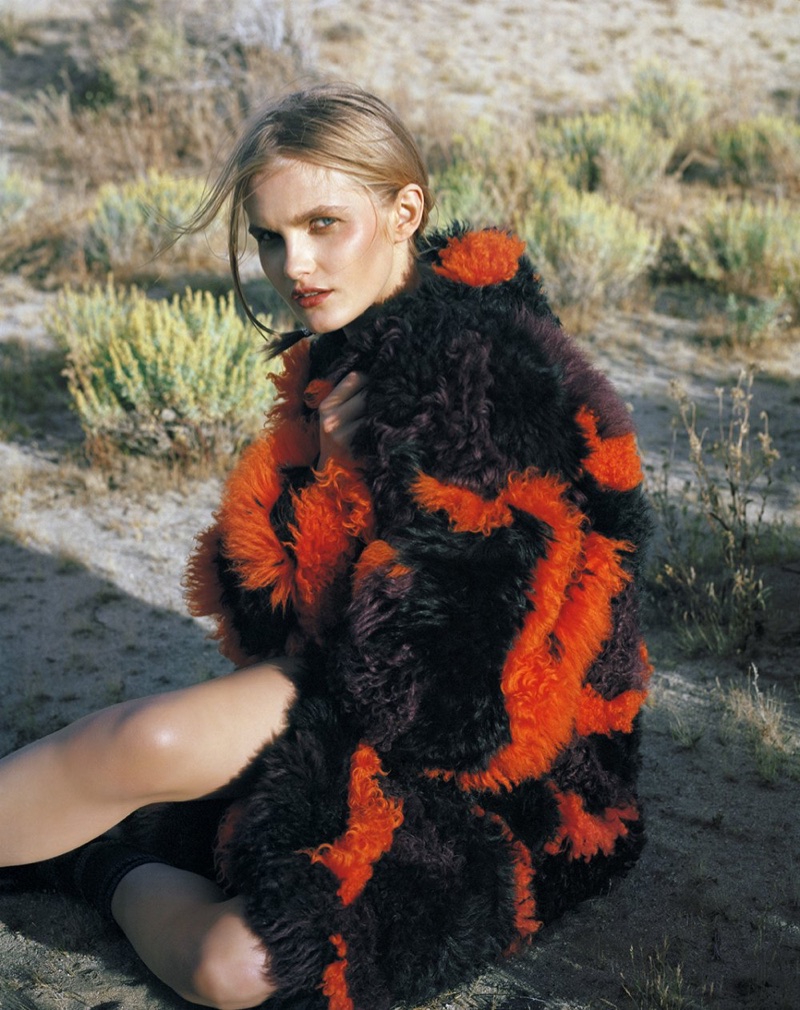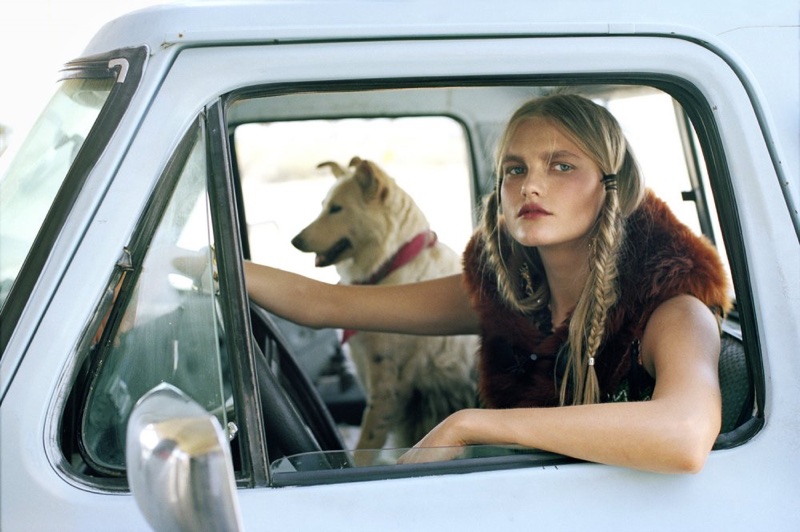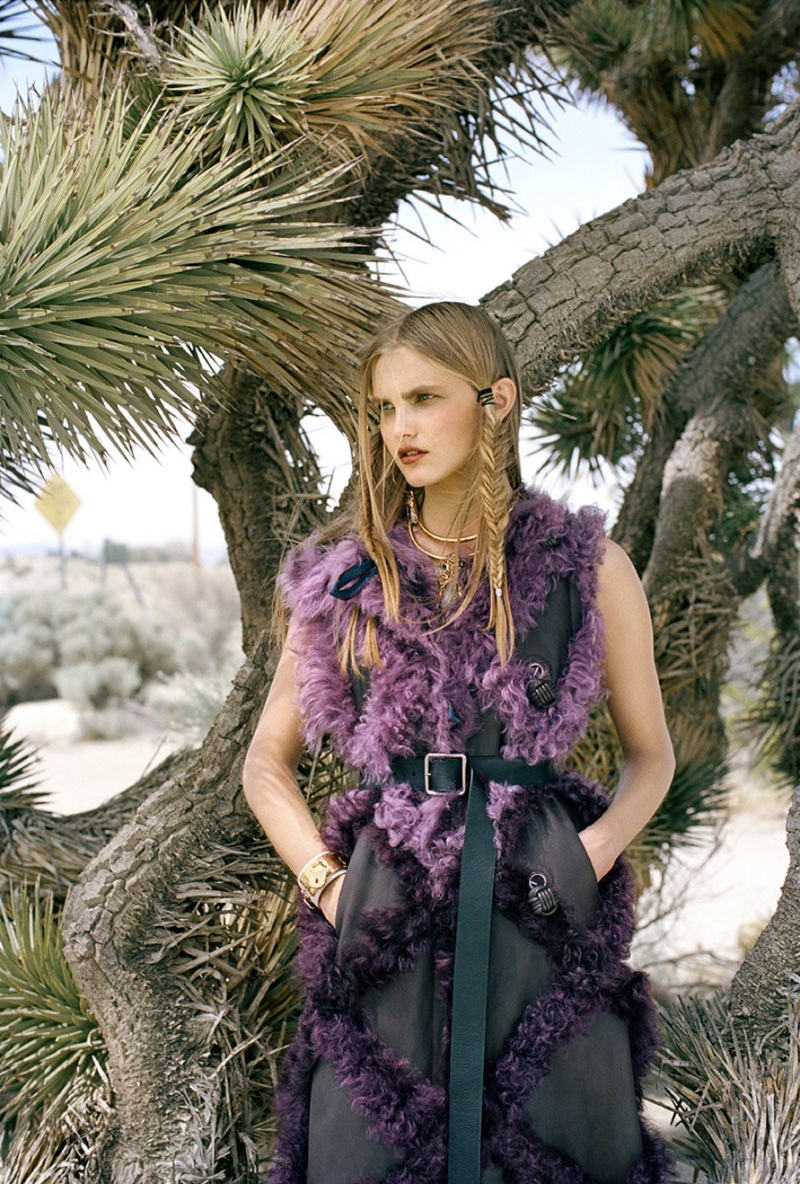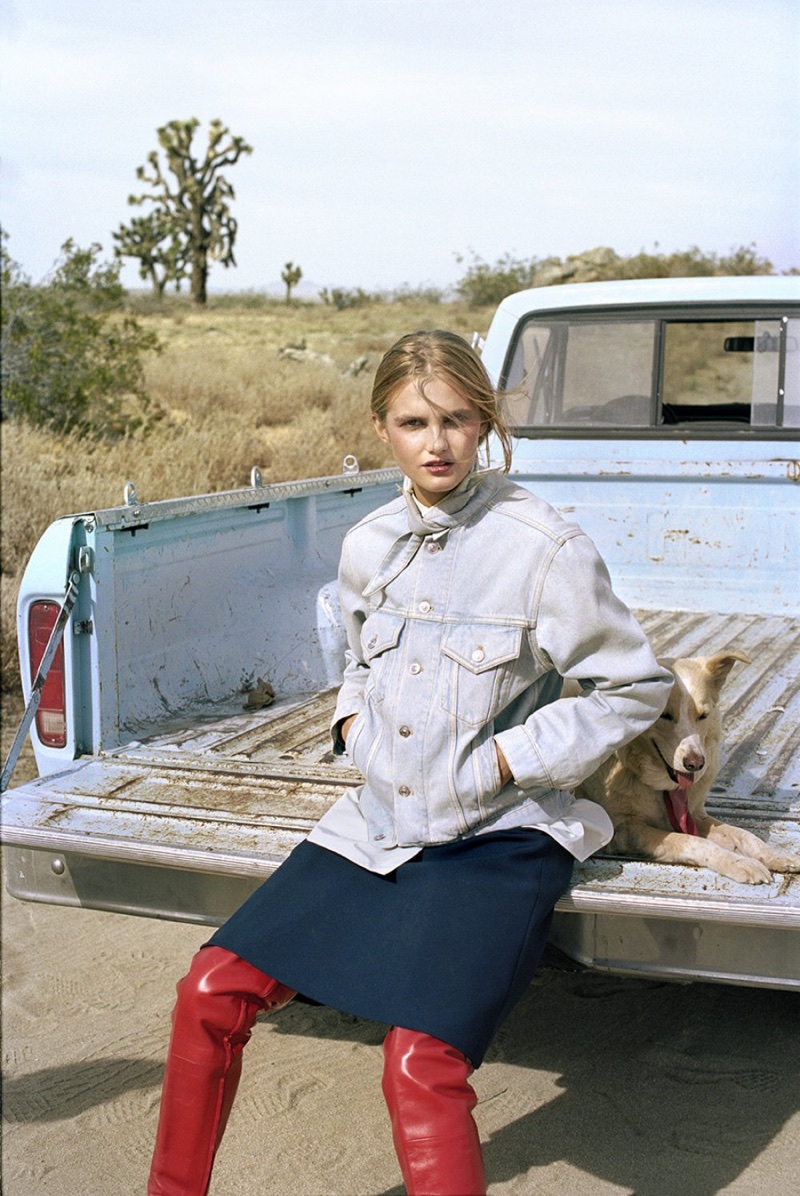 Fashion
McKenna Hellam stars in Theory's fall-winter 2017 campaign
New York-based fashion brand Theory focuses on the essentials for its fall-winter 2017 campaign. Captured by Erik Torstensson, the advertisements star models Iselin Steiro, Sasha Pivovarova, McKenna Hellam, Xavier Buestel and Janis Ancens. The new season spotlights relaxed suiting, leather outerwear and fine knitwear. Finishing each ensemble, short booties and folded bags perfect the looks.
THEORY FALL/WINTER 2017 CAMPAIGN
An image from Theory's fall 2017 advertising campaign
Sasha Pivovarova stars in Theory's fall-winter 2017 campaign
Iselin Steiro suits up in Theory's fall-winter 2017 campaign
Other Brands
Chanel is going all in on the Wallet On Chain Bags for the Fall Winter 2017 Collection. They introduce a new WOC after a new WOC and we can't help but get obsessive. So please meet the Boy Chanel Braided Chain Around WOC, it's a never-seen-before design for this season. Now, I do like this Boy Chain WOC more than the original version and here is why. First, it's distinctive because only limited people will be carrying it. Secondly, it's much more attractive thanks to the extra shiny chain. Third, it looks as timeless and classic as the original version. So do you agree?
The Design
It's not the first time that the Boy Chanel is decorated with Braided Chain. The first release was in Spring Summer 2016, but it was designed with the new Boy Quilted Lock. See here what we mean: Boy Chanel Chain Around WOC with Quilted Clasp. We do like the new version more, because it looks classier and chic'er.
The Braided Chain is a mix design of leather and chain. It's crafted on the edge of the front flap and connects to the iconic Boy Clasp in the center. The center is quilted and it comes with woven chain leather strap for shoulder carry or cross body carry.
The interior
The interior is the same like the other WOCs. Inside you will find one center compartment to store your basic essentials, six credit card slots and a patch pocket with zip.
So what do you think about this WOC? Love or no love?
See the latest prices of the Boy Chanel WOC here.
Tag: Chanel
Fashion
Kati Nescher lands the August 3rd, 2017 cover of The Edit from Net-a-Porter. The German beauty suits up in a brown corduroy suit from Prada with a sweater also from the label. In the accompanying spread, Kati poses in 1970's inspired looks photographed by Victor Demarchelier. Stylist Helen Broadfoot dresses the brunette in the designs of Ellery, Jil Sander, Givenchy and more.
Other Brands
In the 11 years I've spent paying attention to the designer bag market, first as a customer and then as a member of the industry, the biggest, most frequent unaddressed complaint I've heard is that designer bags are too heavy. That's sort of by nature, relative to their mass-market counterparts, because of what sets designer bags apart: thick leather, sturdy construction, high-quality detailing and suede linings all add both a feeling of luxury and a lot of physical weight.
For some people, that doesn't matter. For people who take public transportation, have back or shoulder problems or frequently find themselves carrying heavy things like laptops, though, it can make a huge difference in how often and how happily we use a bag. And while most online retailers will provide you with plenty of physical measurements of a bag, few of them consistently list weight, if at all.
Flimsy leather totes are usually pretty reliable when you're trying to guess what's light and what's not, but we combed the internet to find the best options in hobos, satchels, crossbodies and beyond. You can check out the most stylish super-light bags below, and in your own shopping endeavors, we'd advice avoiding metal detailing like studs and chain handles, as well as bags with unnecessary structure, like top flaps and interior leather panels that split the bag into many compartments. Happy hunting.
1 / 15
Alexander McQueen Inside Out Leather Tote, 2.0lbs

2 / 15
Balenciaga A4 Papier Zip Tote, 1.9lbs

3 / 15
Burberry Small Lorne Bucket Bag

4 / 15
Cambridge Satchel Conductor Bag
5 / 15
Céline Small Cabas Bag

6 / 15
Cuero & Mor Mini Bucket Bag

7 / 15
Fendi By The Way Bag

8 / 15
Gucci GG Supreme Tote

9 / 15
Loewe Flamenco Hobo
10 / 15
Mansur Gavriel Lady Bag
11 / 15
Max Mara BoBag Bucket Bag
12 / 15
Proenza Schouler Extra Large Tote
13 / 15
Rag and Bone Compass Tote
14 / 15
Saint Laurent Loulou Patent Tote
15 / 15
Victoria Beckham Half Moon Bag
Categories

New Posts

Hot Posts